Addiction Recovery Services
Your road to recovery begins at Signature Health. We're here to support you every step of the way through our innovative approach to treatment. 
The first step, and often the hardest step, is asking for help.

Each patient receives comprehensive treatment through an innovative, integrated approach to health care.
MAT is for those struggling with alcohol and opiate addiction. Opiate and alcohol recovery is possible and accessible through our Medicated Assisted Treatment program (MAT). MAT is a treatment method for long-term opiate and alcohol addiction that uses either Suboxone or Vivitrol for treatment. Combining these medications with comprehensive treatment services enables patients to function in their daily lives. 
We provide intensive outpatient care to those dealing with substance use disorders. Our IOP is a structured and scheduled program. Those suffering from physical withdrawal, homelessness, or preoccupation with drug use, or other similar issues, may want to consider IOP.
We provide Partial Hospitalization as a part of our mental health program. PHP is a voluntary, short-term intensive mental health treatment program for men and women ages 18 and up. Patients experiencing psychiatric hospitalizations, serious recurring psychiatric symptoms, severe or long-standing depression, or other similar symptoms may want to consider PHP.
"Signature Health has been a ray of light and hope in my sobriety. Thank you!"
–Denny M.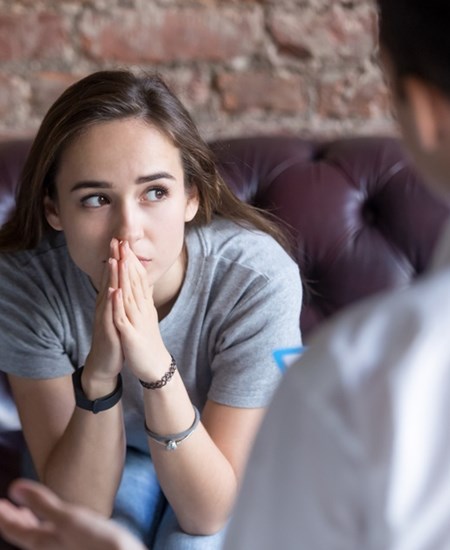 Counseling Services
If you or a loved one are struggling with your mental health, we're here for you. We offer counseling services including:
For severe mental health concerns, we also offer a Partial Hospitalization Program (PHP).
I don't have transportation to my appointment, how can I get there?
Signature Health offers transportation to qualifying patients. Each of our locations are also located near a main bus route for patient convenience. If you are regularly unable to make it to your appointments because of lack of transportation, please let us know.
If you are experiencing a medical emergency:
If this is a life-threatening emergency, please go to your nearest emergency room or dial 911. For non-emergency situations (domestic violence, food/shelter, etc.), dial 211 to speak to a live operator.
If you are experiencing suicidal thoughts,
Call or text the National Suicide and Crisis Lifeline by dialing 988. You can also chat at 988lifeline.org.