Naloxone Distribution
Naloxone, also commonly known as NARCAN®, is a medication that can treat a narcotic overdose in an emergency situation. We are helping distribute this nasal spray in the community free of charge, thanks to Ohio Mental Health and Addiction Services (Ohio MHAS) granting Signature Health the State Opioid Response (SOR) grant. 
Project DAWN
Signature Health is a Project DAWN site. Project DAWN (Deaths Avoided with Naloxone) is a state-wide network of opioid overdose education and naloxone distribution programs coordinated by the Ohio Department of Health.
With this designation, we have the ability to distribute free naloxone nasal spray kits and education to any patient, community member or employee who requests one. Project DAWN kits are free with no prescription necessary.
Participating Signature Health Project DAWN locations include:
Ashtabula
Lakewood
Maple Heights
Painesville
Willoughby
Project DAWN kits also can be distributed at community events and via Signature Health's Mobile Clinic, which is out and about in the community. Check the schedule here.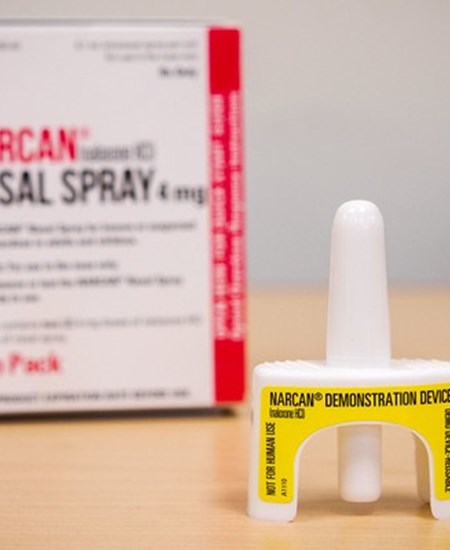 Additional Resources
You can also view this comprehensive video link which explains:
Defines naloxone and how it works
Defines what opiates are
Defines what an opiate overdose is and how to recognize it
Instructs steps to take before administering naloxone
Explains how to administer naloxone
Instructs what to do after naloxone is administered
The video was created and produced by Project D.A.W.N. with support from the Ohio Department of Health.