Roberto Flores Home
A residential treatment facility that serves individuals who have a dual mental health and substance use disorder diagnosis. All referrals must be placed with the Cuyahoga County ADAMHS Board via their CARR Form.
Roberto Flores Home is an 8-bed, residential treatment facility operated by Signature Health. It serves adults who have a dual mental health and substance use disorder (SUD) diagnosis.
This rehabilitation facility's approach to care is abstinence-based and trauma-informed, with residents typically staying for 9 to 12 months of treatment. With the help of the treatment team, residents gain the skills they need to prevent drug or alcohol relapse, and to support their long-term recovery after completing the program.
Services include:
Intensive outpatient program (IOP) for dual diagnosis (5 days per week, led by a licensed counselor)
Individual counseling (i.e., 1-on-1 psychotherapy)
Social/recreational support and activities
Life skills support (e.g., medication monitoring)
Connection to Signature Health medical providers as needed (psychiatry, primary care and infectious disease)
After completing the IOP phase, residents step down the intensity and frequency of treatment while remaining in a supported, residential environment. Their time shifts to participating in more community activities as they prepare to leave the facility, such as seeking employment, finding housing (if needed), and practicing relapse prevention skills.
Facility features include:
A private bedroom for each resident
Home-like communal spaces for group treatment and leisure
Three meals daily and snacks/drinks throughout the day
24/7 staffing by residential care specialists
On-site laundry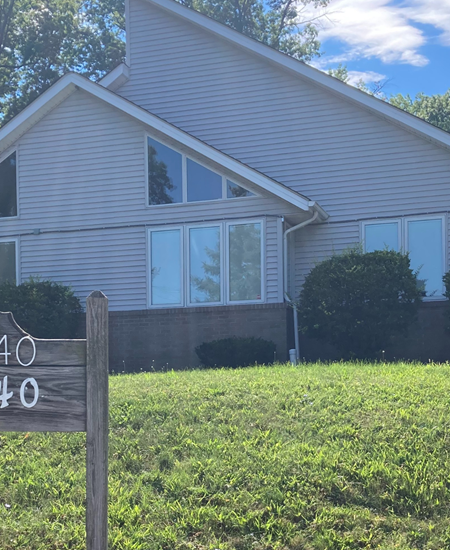 Referral Process
Referrals to Roberto Flores Home are accepted from behavioral health professionals and must be placed through the ADAMHS Board of Cuyahoga County.
Referrals can be made by completing the Board's Coordinated Adult Residential Referral (CARR) application. 
After referrals are reviewed and approved by the ADAMHS Board, the Manager of Residential Services at Flores Home will contact the individual's case manager to schedule an interview. This is when clinical appropriateness for the program is assessed and the program rules and expectations are reviewed with the potential resident.
While receiving care at Flores Home, a resident can continue to work with their existing case manager and psychiatrist if outside of Signature Health. 
Signature Health is a contracted agency of the ADAMHS Board of Cuyahoga County, and Roberto Flores Home is supported by the ADAMHS Board of Cuyahoga County.
Roberto Flores Home
Phone: 216-417-2068
Fax: 216-415-5230
25540 Euclid Ave. 
Euclid, OH, 44117
Minutes from I-90