MyChart
Interact with your providers and your health information online.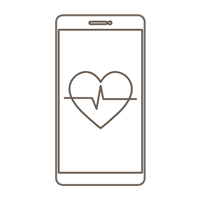 A secure, online portal where you can access your personal health information and manage your care 24/7 — using your computer, tablet or smartphone.
Log in Now
MyChart Features
Sending messages to select members of your care team for non-urgent medical advice*
Requesting a future appointment*
Requesting a medication refill*
Viewing your test/lab results, provider notes and appointment summaries
Viewing and updating your health issues, immunizations, prescriptions, and allergies
Receiving preventive care reminders and questionnaires from your provider
*These features currently are available to primary care,
infectious disease, and sexual and reproductive health patients
Signing Up for MyChart
A Signature Health team member will initiate an email, text message or printed letter to get you started. Follow the prompts to set up a user name and password. Accept the terms and conditions, and you will be ready to explore your personal MyChart portal.
Logging in to MyChart
Once your account is active, you can log in 24/7.
A free MyChart mobile app also is available on the App Store or Google Play.
Getting MyChart Support
If you are having technical difficulties with MyChart, please call 440-578-8217.
What is OCHIN?
OCHIN is the health information technology organization that Signature Health has partnered with to provide our patients to their secure, online medical records via MyChart.
Proxy Access
Please complete the appropriate form to request proxy access for a MyChart account.