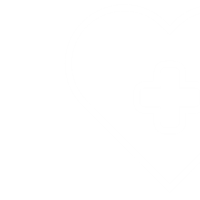 If someone reaches a turning point, realizing they need to get help, we want to make it easy to take action quickly.
Walk-In Hours for New Patients to Establish Care
The first step in receiving mental health or addiction recovery services from Signature Health is to complete a comprehensive, 90-minute Diagnostic Assessment (DA) with a counselor. You can schedule this DA appointment in advance by calling 440-578-8200. Signature Health also reserves some walk-in DA appointments each weekday (Monday - Friday), available on a first-come, first-served basis. Please arrive between the hours of 9 a.m. and 2:30 p.m. A walk-in appointment may be conducted in person or via telemedicine. These appointments are available in Lakewood, Willoughby, Maple Heights, Beachwood, Ashtabula, and Painesville.
What to Expect
1. Tell the front desk you are a walk-in, new patient, and complete the necessary paperwork. Bring with you identification, any insurance information, a medication list, and custody or guardianship documentation (if applicable). If you are uninsured, please bring proof of income and proof of where you live. Learn more.
2. When it is time, your assessment will last about 90 minutes. Your DA Counselor will offer next steps based on your needs for services, your urgency, and provider availability.
Our kind and passionate team of doctors, nurses, counselors and case managers is here for you. We understand what you are going through, and we'll help you every step of the way on your journey.
Signature Health sees patients regardless of ability to pay. We accept Medicaid and Medicare insurance, or offer a sliding-fee scale.
Telemedicine Tips
If you are having your DA appointment via phone or video, please keep these tips in mind:
· Be in a private place where you can focus.
· Make sure your device has a charge long enough for 90 minutes, or be near a plug with a charger.
· If you get disconnected, the DA counselor will attempt to call you back.
Diagnostic Assessment
Getting started with your health and wellness journey is easy at Signature Health! 
Check out this video to learn more about our Diagnostic Assessment process for new behavioral health patients.
Other Walk-Opportunities
Walk-In Case Management for Established Patients: Ask your local Signature Health office if this service is available during business hours. 
Walk-In Screening for HIV and Hepatitis C: Check the schedule here. 
Walk-In Teen Clinics for Sexual and Reproductive Health (in Painesville and Ashtabula): Check the schedule here. 
If you or a loved one is experiencing suicidal thoughts and needs immediate assistance, please call one of these resources:
· Lake County Crisis Hotline, 440-953-8255 (TALK)
· Cuyahoga County: Frontline Service Crisis Hotline, 216-623-6888
· Ashtabula County: Suicide Prevention Crisis Hopeline, 800-577-7849
· National Suicide Hotline, 988 or 988lifeline.org
If you or a loved one is having a life-threatening emergency, please go to your nearest emergency room or dial 9-1-1.
Your road to recovery begins now, at Signature Health.

If you have questions about our walk-in services, or if you need advice for getting a loved one into care, give us a call at 440-578-8200.
Call us today