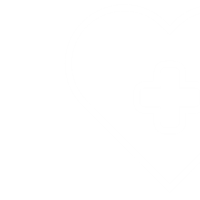 We have an unwavering commitment to our tagline "when you need help now." If someone reaches a turning point, realizing they need to get help, it's extremely important that they shouldn't have to wait weeks to be seen. Instead, they should be able to walk right in and see a provider the moment they need to.
Walk-In Hours - Evening Appointments Available Via Phone and Telemedicine
We want you to know that our kind and passionate team of doctors, nurses, counselors, social workers, and case managers are here for you. We understand what you are going through and we'll help you every step of the way on your journey to recovery.
At Signature Health, you don't need an appointment. Let us help you today. We offer walk-in hours at each of our Northeast, Ohio, locations.
If you don't have the means to pay for treatment, don't worry, we still want you to come to us to get the help you need. We accept both Medicare and Medicaid at Signature Health. If you don't have insurance, or if you have private insurance, we will still see you. We'll set you up with a financial counselor and they can help you apply for our sliding scale program for those who qualify. We also offer a 50% discount for patients who pay their bill in full at the time of appointment. If a patient is eligible for the sliding scale as well, then the patient will be offered either the sliding fee or the prompt-pay discount, whichever gives the better discount. 
Your road to recovery begins now, at Signature Health.

If you have questions about our walk-in services, or if you need advice for getting a loved one into care, give us a call at 440-578-8200.
Call us today