We strongly believe in helping others. It's who we are and it's what we do. Every decision we make is guided by our agency vision, mission, and values.

Our Vision:
A community without health disparities.
Our Mission: 
Putting good health within reach of all our community members through comprehensive mental health, medical, and support services, essential for optimizing the well-being of mind and body.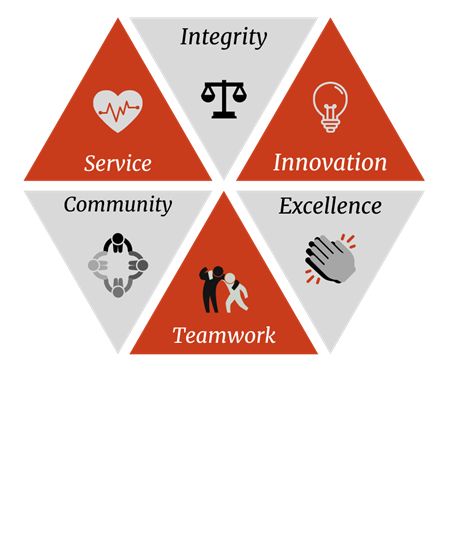 Our Values
INTEGRITY
Building relationships based on trust, respect, and compassion by communicating openly and honestly
SERVICE
Satisfying client and referral needs by providing the very best care
TEAMWORK
Working together effectively to achieve goals while also encouraging individual contributions and responsibility

INNOVATION
Nurturing creativity and supporting the development of new ideas, services, and processes
EXCELLENCE
Completing high-quality work, leading to an outstanding patient experience
COMMUNITY
Promoting health and wellness throughout our Northeast, Ohio, communities