We're here for you.
Meet the Signature Health leadership team.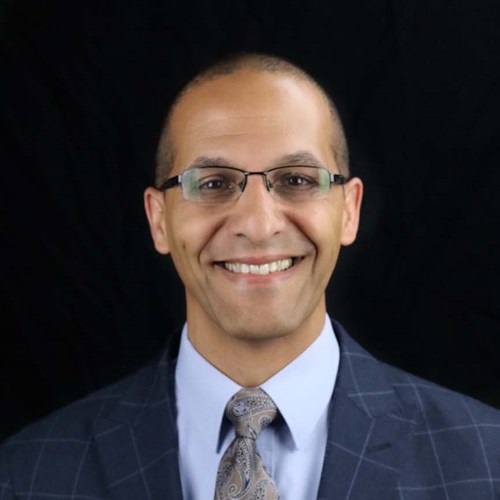 Jonathan Lee, LICDC
Founder and CEO
Career Related Experience: Jonathan struggled with substance use as a teen, but thankfully found recovery at age 17. Motivated by his life experiences, in 1993, he opened North Coast Center, which focused on treating adolescents for substance use disorder and later became Signature Health. Since then, Jonathan has grown Signature Health into a full-service health care agency that offers mental health, addiction recovery, primary care, infectious disease, pharmacy and lab services to patients throughout Northeast Ohio. 
Fun Facts: When not working, Jonathan is a licensed and instrument rated pilot, enjoys playing golf, likes the challenge of computer programming (a hobby), and loves traveling and spending time with his wife and two daughters.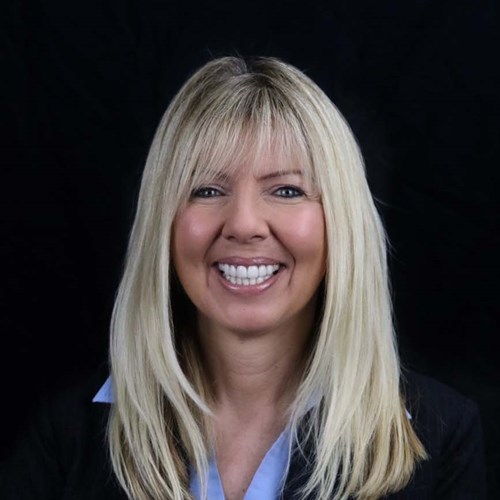 Ann Mason, LICDC-S
Chief Innovation Officer
Career Related Experience: Ann has more than 20 years of experience in the areas of health care management and leadership. Through her commitment to operational excellence and quality improvement, she implemented and developed the largest opiate treatment program in Northeast Ohio. Ann leads a high performance management team dedicated to improving support and care. She has served on the NAMI Lake County Board of Directors and was formerly on the Lake County Opiate Task Force.
Fun Facts: Ann is passionate about interior design and when family events occur they take place at her home, because she is an amazing cook!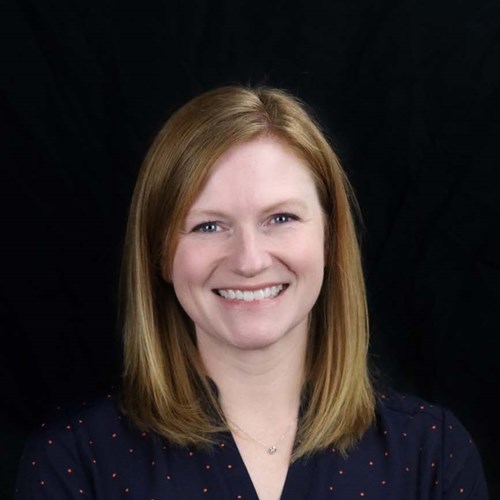 Libbie Stansifer, MD
Chief Clinical Officer
Career Related Experience: After joining the organization in 2011, Libbie became Signature Health's Chief Medical Officer in 2016 and Chief Clinical Officer in 2022. In addition to overseeing Signature Health's medical providers, laboratory services, and quality department, she is a practicing psychiatrist for children and adults. A graduate of Case Western Reserve University School of Medicine, Libbie completed residency training at Rainbow Babies and Children's Hospital and University Hospitals in Cleveland. She is board certified in General Psychiatry, Child and Adolescent Psychiatry, and Pediatrics.
Fun Facts: Libbie gets excited by visual art in all forms, seeing her patients reach their goals, good writing, live music, babies, astronaut ice cream, and family gatherings.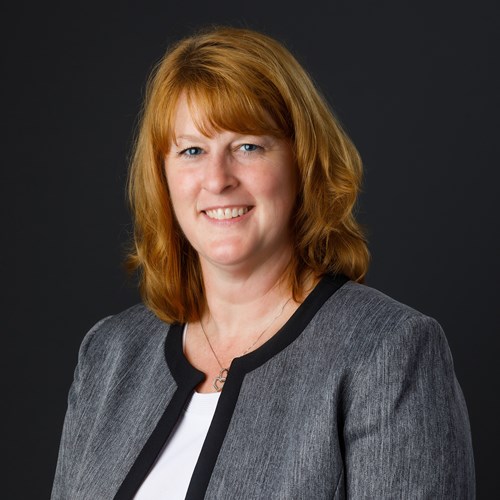 Christine Boulden, BS, NE-BC, HACP, CPHRM
Chief Nursing Officer
Career Related Experience: Prior to joining Signature Health, Christine served as Summa Rehab Hospital's Director of Quality and Risk Management/Safety Officer, preceded by nursing and patient services leadership roles at Cleveland Clinic Akron General and Summa Health System. Prior to those positions, she worked as a hospital-based Registered Nurse for eight years, including some experience as a psychiatric nurse early in her career. Christine holds an M.S. in Nursing Leadership and Management from Walden University, a B.S. in Nursing from Kent State University, Nurse Executive Certification (NE-BC), Certification as a Healthcare Accreditation Professional (HACP), and Certification as a Professional in Health Care Risk Management (CPHRM).
Fun Facts: Enjoys spending time with her family and friends, kayaking, gardening, and sewing.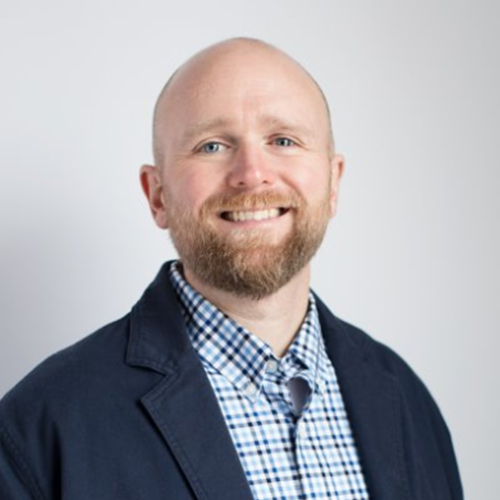 John Nisky, LPCC-S
Chief Behavioral Health Officer
Career Related Experience: John is a PCC-S with over 20+ years' experience in behavioral health in roles with both provider and payer organizations. In his experience, John has been a clinical and administrative leader in Ohio and in other states. His career in behavioral health began working with children in residential treatment. He then went on to become a Clinical Supervisor with Cenpatico, serving Buckeye Community Health Plan, the Director of Outpatient Services with Bellefaire JCB, and the Enterprise Director of Behavioral Health Payment and Reimbursement Strategy and Ohio Senior Director of Behavioral Health with CareSource. John has competency with both mental health and substance use disorder treatment and related program development/maintenance/compliance, including subject matter expertise in ICD-10/CPT behavioral health service coding, the Ohio Administrative Code (OAC), and Ohio Department of Medicaid (ODM) and Ohio Mental Health and Addiction Services (OhioMHAS) service and program requirements. John's personal professional interests include: children's health, integrated physical and behavioral health, program development/maintenance/compliance, and quality outcomes (value-based) health service reimbursement models.

Fun Facts: To keep himself busy, John coaches, volunteers in the community, feeds the birds, and gets lost in home improvement projects. He most enjoys spending his time at home with his wife and four children, each of whom makes his heart happy every day.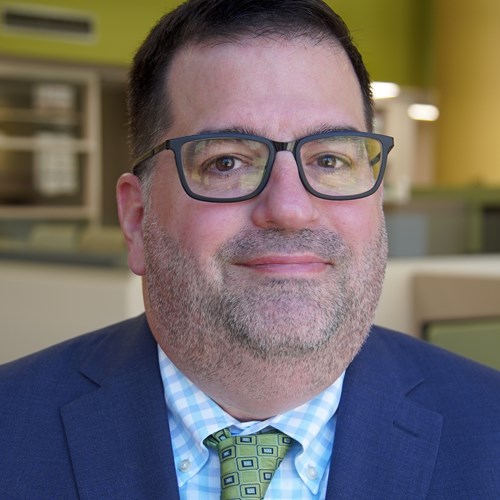 Eric Lewis
Chief Human Resources Officer
Career Related Experience: Eric has spent his career pursuing the alchemy of helping people thrive at work, searching for the intersection of purpose and opportunity in an environment where people can flourish with an integrated life. His professional experiences include global professional services firms, smaller agencies, non-profit organizations, and community groups where one thing is always present - individuals and groups of people seeking their understanding of meaning and success.  From human capital to operations to strategic planning, he remains curious about what is possible when we put people first. Eric is a certified appreciative inquiry facilitator, SHRM-SCP human resources professional, and Ohio University alum.
Fun Facts: Eric enjoys most sports - playing softball, racquetball, and volleyball during the year and an avid Cleveland Guardians fan. He volunteers in the community including prison ministry, Youth Opportunities Unlimited, and the City Mission. Otherwise, time is spent with family, friends, or reading from a growing pile of books.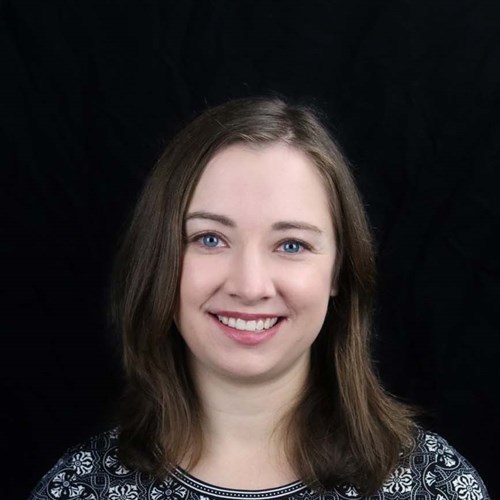 Shannon Majoras, Esq.,
Chief Administration Officer
Career Related Experience: Shannon previously worked with Signature Health as outside counsel within a law firm's health care group. She joined Signature Health in her current role in 2017.
Fun Facts: Avid Cleveland sports fan (Indians season ticket holder) and enjoys trying new restaurants.
Jared Lucas
Director, Information Technology
Career Related Experience: Jared has worked in IT for 26 years, with 20 of those years in senior management. Jared started with Signature Health as the only IT staff member. Since then, the department has grown to include support staff, software developers, business intelligence analysts, and system administrators.

Fun Facts: Jared enjoys gardening, cooking, photography, and software development.
Meet our Board of Directors.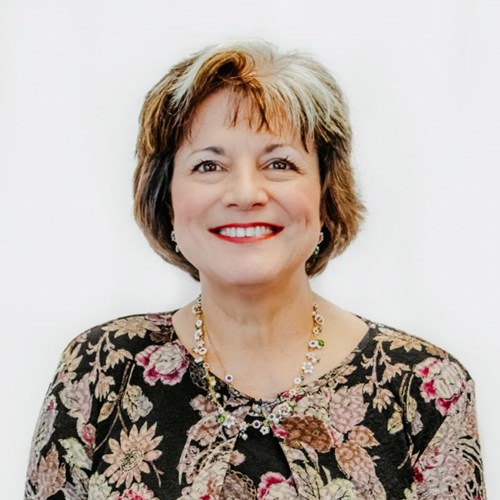 Paula Anzlovar, BSCHE, MBA
Board Chair and Member of the Executive and Strategic Planning Committees
Career Related Experience: Paula worked as a chemical engineer for 38 years. She also worked in technical, business, and research arenas.
Fun Facts: Enjoys sailing and traveling.
Charles Strawbridge, CPA, CMA, CGMA
Board Treasurer and Member of the Executive and Finance Committees
Career Related Experience: Charles is a Controller for manufacturing and construction materials entities, owns a private CPA practice, and does cost analyst/financial reporting.

Fun Facts: Involved in church Finance Committee and Ohio Concerned CPA Network.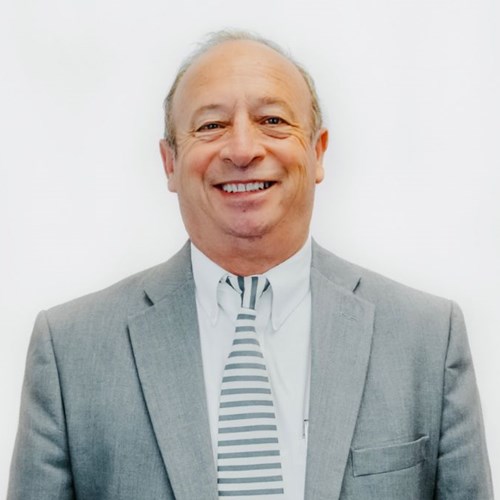 Giovanni DiLalla
Board Secretary and Member of the Executive and Finance Committees
Career Related Experience: Giovanni owns and operates a copy machine company, since 1985.
Fun Facts: Enjoys traveling back to his hometown in Italy every summer. Also enjoys playing golf and bocce.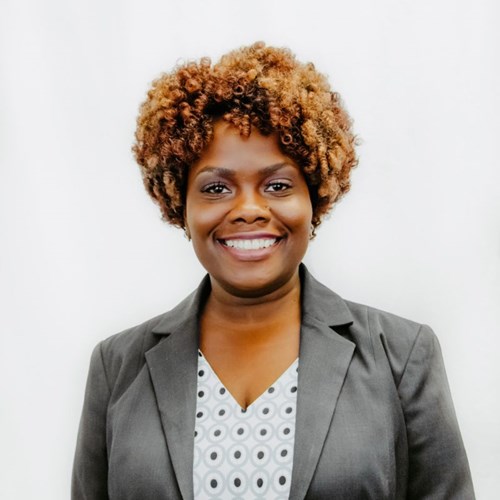 Heather Brissett, MSW, LSW, MNAL
Member of the Quality Committee
Career Related Experience: Heather is a former mental health social worker. She provided psychotherapy services to adults in individual, group, and marriage/family formats. She also treated a wide variety of mental health concerns, with a focus on Post-Traumatic Stress Disorder (PTSD). Heather has social service experience managing grant funded, community-based programs. She is an inspirational leader who tells stories that inspire action. Her teaching experience includes adjunct work at Cleveland State University, Case Western Reserve University, and The University of Akron.
Fun Facts: Heather is an avid traveler and a vicarious reader. She enjoys the world through these methods. Recently, Heather developed a passion for using balloons to create art. Above all, she enjoys spending time with her husband and adult children.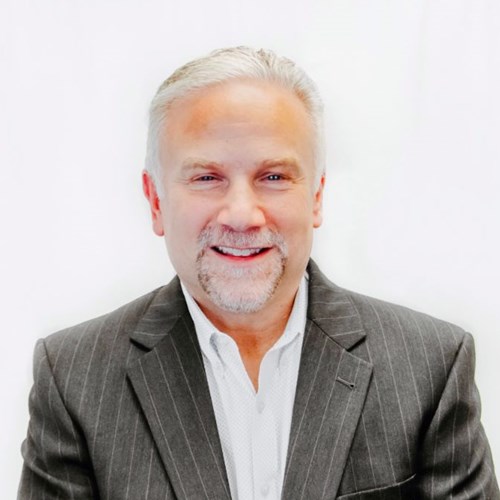 Mark Castell, CPA
Member of the Real Estate/Service Area Committee
Career Related Experience: Mark has been a CPA for more than 30 years, working exclusively in taxes. He became involved at Signature Health because mental health issues are a special interest.
Fun Facts: Enjoys fantasy football and sports cars.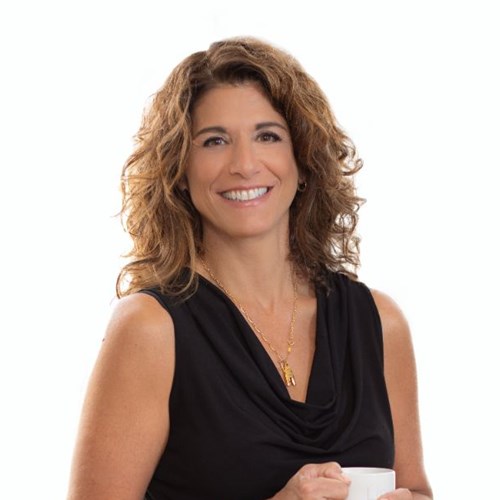 Kelly Farrell
Member of the Real Estate/Service Area Committee
Career Related Experience: Kelly learned design and branding while working in advertising as an Art Director, Designer, and Account Representative for several national/regional brands. In 1990, designRoom was born. Her unique approach makes her a sought after national speaker on the importance of branding in behavioral health.
Fun Facts: Kelly has a unique talent for uncovering what's special about her clients. It's her specialty, and the heart of how designRoom approaches branding.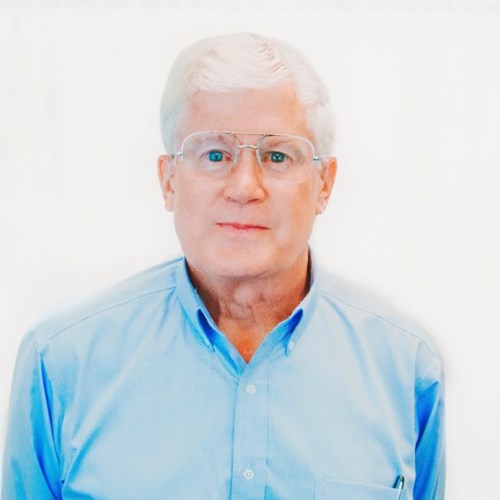 Paul Fuller
Member of the Quality Committee
Career Related Experience: Paul retired from the Ashtabula County Department of Job and Family Services where he worked for 34 years and served as Executive Director for seven years. Paul has extensive experience in human services and has served on numerous community boards and committees.

Fun Facts: Paul is an avid reader, with an emphasis on history. He is also a "do-it-yourselfer" and an Army Veteran. We thank him for his service.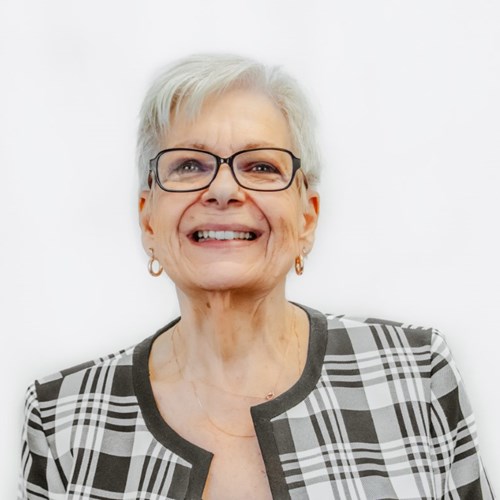 Josephine Jones, MPA, RN
Member of the Finance Committee
Career Related Experience: Josephine has extensive experience in emergency, outpatient, and behavioral care in mostly inner city settings.
Fun Facts: Loves reading, especially Sci-Fi and Fantasy to relax.
Stephanie Malbasa, Esq.
Member of the Governance Committee
Career Related Experience: Stephanie serves as a trustee for trusts. As an attorney, she provides estate planning and small business consulting. She is the Executive Director of Aspire II Nav Foundation, a small charity.
Fun Facts: Enjoys writing short stories about the ordinary. Doesn't find the roar of the Pacific Ocean to be noise.
Jennifer Sample, MPAS, PA-C
Member of the Governance Committee
Career Related Experience: Jennifer has been a Physician's Assistant since 2006, primarily working in emergency and community health services for the Cleveland Clinic. She is also an Admissions Coordinator and professor at Lake Erie College.
Fun Facts: Enjoys yoga and traveling.
Earl Tucker
Member of the Strategic Planning Committee
Career Related Experience: Earl is a graduate of Ohio University and afterwards went on to enjoy a 30 year career as a paramedic, 19 of which were with Community Care Ambulance. Earl has always given back to his community, serving numerous roles including 4-H advisor, boy and girl scout troop leader, founding member of the Ashtabula Lighthouse Restoration and Preservation Society, Chairman of the City of Ashtabula Parks and Recreation Board, and ACDL Foundation Secretary. In 2021, Earl was appointed to the Board of Directors for Signature Health and advocates for the mental and physical health needs of Northeast Ohio.
Fun Facts: One of Earl's favorite quotes is "The best way to find yourself is to lose yourself in the service of others." - Mahatma Gandhi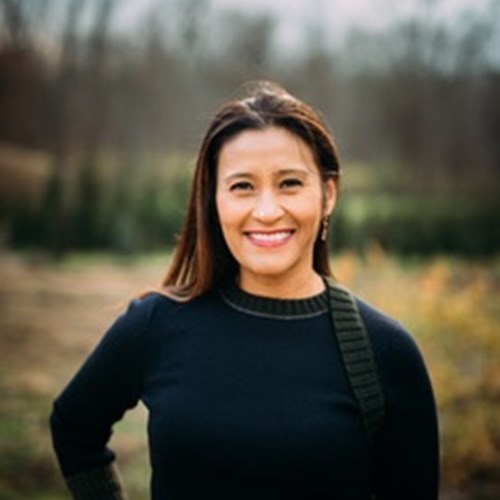 Michelle Echevarria, MD, MBA
Member of the Quality Committee
Career Related Experience: Dr. Echevarria is an emergency medicine physician with the Cleveland Clinic and serves as Medical Director of Euclid Hospital's Emergency Department. Michelle is a graduate of Northwestern University Feinberg School of Medicine and completed her residency training at Metrohealth/Cleveland Clinic Emergency Medicine program. She is board certified by the American Board of Emergency Medicine. She obtained her MBA from Case Western University.
Fun Facts: Michelle loves traveling to beach destinations with her husband and two boys.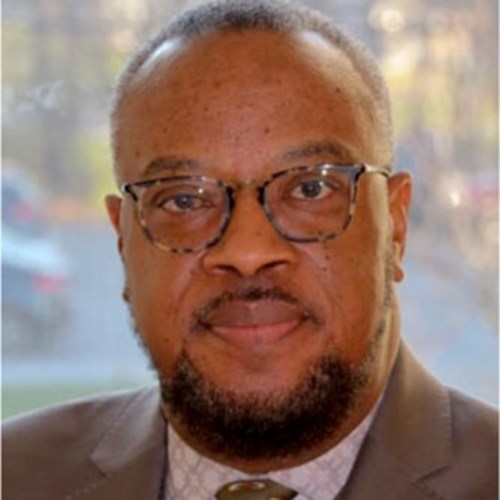 Rev. Gregory Walker, M.Div., D.Min.
Member of the Real Estate/Service Area Committee
Career Related Experience: For more than 32 years Gregory has served as a spiritual leader and public servant. Prior to joining Signature Health, Reverend Walker served Compassionate Care Hospice and Southwest General Hospital as a Chaplain. He has served in leadership roles within multiple non-for-profit organizations addressing essential human needs. The past 17 years he has served as the Senior Pastor of the Warrensville Community Baptist Church. His service as a teacher and instructor includes work at the Ashland Theological Seminary and Ohio Leadership Academy.
Fun Fact: Enjoys outdoor sports and lake front activities. Loves spending time with his wife, adult children, grandchildren and extended family.