We use video to offer telehealth appointments for many services.

You deserve the best clinical care possible. That happens when your care team can visually see you, and you can see them—either in person or using video. Signature Health uses Doxy.me when patients choose to do a visit remotely. It is a secure link and does not require downloading an app.  
Using video has several benefits. It allows your provider to monitor you more closely for symptoms and health concerns. It also helps maintain focus during the visit. Our providers rely on both verbal and nonverbal communication to provide high-quality treatment.  
If you choose a telehealth visit, here's what we need from you: 
Find a quiet space for your visit that is

 

free of distractions. It's not okay to be driving or in a public place.  
If you are at home or at work, ensure privacy by closing the door.

 

 
Your provider will be able to see you on video during the visit.
Please note that since the COVID-19 Public Health Emergency ended in May 2023, we have been working to move away from audio-only visits over the phone. As a result of the laws changing and visual visits offering better clinical care, Signature Health now has these Visual Visit standards in place: 
New patients MUST have a Visual Visit for their assessment, either by using Doxy.me or coming to the office in person. They must also have a visual visit for psychiatry and medication assisted treatment (MAT) evaluations and transfer appointments, as well as the first counseling session.* 

Established counseling, psychiatry and MAT patients MUST do Visual Visits, either by using Doxy.me or coming to the office in person, unless there is a documented exception in place after discussion with the care team 

If a patient has a documented exception, counseling patients MUST still have a Visual Visit every 4 weeks, and psychiatry/MAT patients MUST still have a Visual Visit every 3 months.  

Psychiatry and MAT patients MUST have an in-person visit annually. 
*Exception for technology failure only 
Test your technology in advance of your visit! Use this pre-call test link.
What to Expect for Your Video Appointment in 4 Easy Steps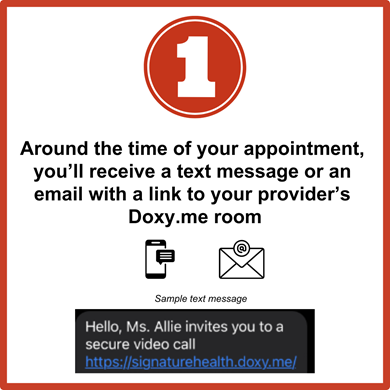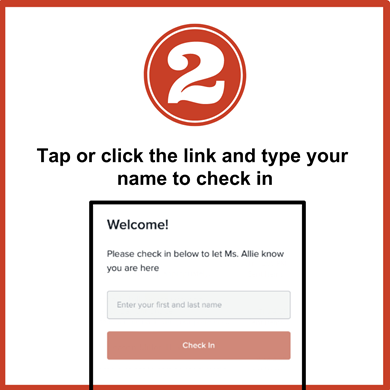 Tips for Success
We understand technology can be tricky sometimes. Here are some tips: 
Before Tapping the Doxy.me Link 
Use a smartphone, computer or tablet with a camera and a microphone for your visit.

 

Have a good internet connection, preferably using secure Wi-Fi. Stay in the same spot. 

 

Wearing headphones during your visit is recommended to support sound quality.

 
If You Have Trouble After Tapping the Doxy.me Link 
Use the "Start Test" button in the waiting room

Go back to the original Doxy.me link and tap it again rather than hitting "refresh"

 

Don't panic if the video feed isn't perfect right away - it should catch up to the audio

If issues continue, restart your device