Careers at Signature Health
Signature Health is committed to providing each and every employee with a collaborative, compassionate, and inclusive culture that encourages and supports both professional and personal growth while giving you the opportunity to help make a difference in our community.
As a forward-thinking health care provider, Signature Health's services treat patients of all ages and span the areas of psychiatry, mental health, addiction recovery, primary care, infectious disease, sexual and reproductive health, pharmacy, residential care, and soon dental care.
Job opportunities are available in Ashtabula, Mentor, Painesville, Willoughby, Lakewood, Maple Heights, and Beachwood.
Residential Opportunities: We are also opening two new residential addiction treatment facilities, with open positions in clinical, nursing leadership, counselor, and entry-level roles.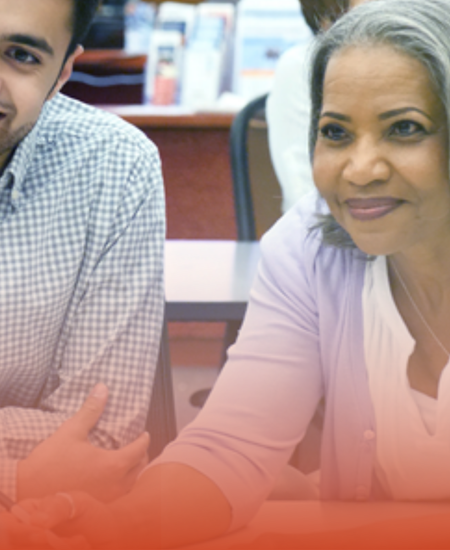 + Our Culture
At Signature Health, each employee is seen, treated, and respected as a professional and a vital member of our integrated care team. We truly believe in kindness and compassion. We support and invest in each other. We work hard while ensuring work-life balance, because we are passionate about our work, and because we each care deeply for our patients and each other. 
+ Professional Development
We proudly support and encourage professional and personal development by offering:
Paid development time
Trainings on cultural competence, diversity, and inclusion
Access to a learning management system with hundreds of free courses to help promote lifelong learning and growth
Training and hands-on experience using Epic, the gold standard of electronic health record (EHR) systems
Career

 growth opportunities
+ Work-Life Balance
We understand the importance of having a healthy work-life balance. Because of this we are proud to provide opportunities for:
Flexible schedules, part-time or PRN, and remote work where appropriate
Minimal evening and weekend work schedules
A unique work-life credit program for eligible positions, which can be used similarly to PTO
Company outings for staff and their families
+ Benefits
We offer a robust benefits package that includes:
Market-competitive pay rates
Health, dental, and vision insurance
Employer-paid Life Insurance, short-term and long-term disability plans
401(k) with a company match
Health Joy, a free app where you can talk virtually to a medical provider 24/7; access counseling virtually 24/7; and use the concierge service to find new providers, schedule appointments and more
Employee Assistance Program
Generous PTO program in which employees are rewarded based on years of service
Access to free mobile mammograms
Opportunity to participate in federal loan forgiveness programs
"Countless organizations have wonderful core values on paper, but when it comes to practicing them with clients and co-workers, this is not always the case. This is where Signature Health goes above and beyond. The amount of teamwork that goes into treating Signature Health patients is amazing. If I need assistance or advice, I can always find it. This services our clients in the best way possible." - Case Manager
"Every employee plays a big part no matter their position. Signature Health is like a puzzle and it takes all pieces of the puzzle to put it together. If it wasn't for each person's role, we all wouldn't function as a whole." - Specialist, Pharmacy Inventory
"People here demonstrate integrity and great compassion. I learn from my colleagues every day. I believe in the mission of Signature Health, and I am constantly amazed by the quality of care we can provide. I like being around a group of people who genuinely want to make the world a better place and are willing to be creative and resourceful while doing it." - LPN, Psychiatry
"The work that we do is vital to the health of our patients and community. Having an organization that truly values and engages its employees is essential to my job satisfaction, and I have found that at Signature Health." - Director, Behavioral Health
Academic Placements
At this time, Signature Health has limited Academic Placements through the 2022 Spring Semester for external candidates. Academic Placement students/trainees are encouraged to periodically check Signature Health's website for placement postings.  If no postings are found, there are currently no open Academic Placements for external candidates. Please continue to periodically check Signature Health's website for the posting(s), activation of the posting indicates the welcoming of external academic placement candidates.