23 Coronavirus Quarantine Activities for Ohioans
Posted on: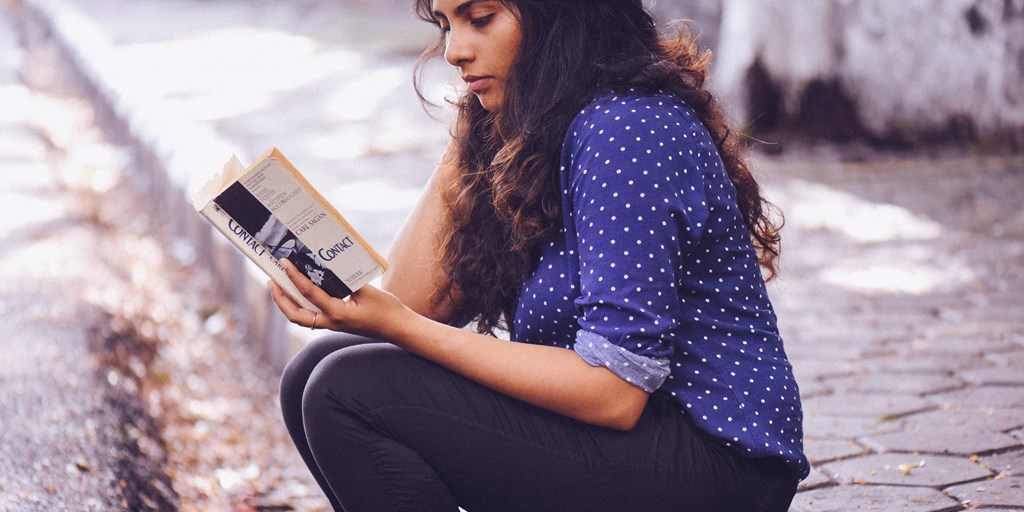 There's no question about it, we're living through unprecedented times. Governor DeWine has issued a "Stay at Home" order for all Ohioans. Experts advise even those showing no symptoms of Coronavirus should stay inside to work toward "flattening the curve" and decreasing the spread of the virus. We are all navigating these uncharted territories together and day-by-day, figuring out our new normal.
Though these changes can certainly be challenging, staying positive can make all the difference in the world. Use this at-home time to accomplish something you've been meaning to do, but haven't had the time for. Practice self-care. Learn a new skill or dig deep and rediscover an old passion. The opportunities are truly endless. And if you need a little inspiration, check out our list of at-home activities below.
Read a book or two- Normally, our lives are so busy running here and there that the last thing we have time for is sitting down to dig into a book. Like me, I'm sure many of you have books and magazines laying around your house that never got the love they deserved. Now is the time to give them a chance! There are also an abundance of digital reading apps available, including Amazon which is currently offering 2 months of free Kindle Unlimited. If you are more of a "books on tape" kind of person, "Audible" by Amazon is also currently offering a free trial period.
Tour a virtual museum- Thanks to Travel+Leisure, you can now tour these 12 famous museums virtually! And speaking of virtual tours…Disney World is offering up some fun entertainment for kids through virtual rides at their theme parks.
Attend a virtual concert-com is regularly updating this list of virtual performances to check out during quarantine. There's something for everyone on this list!
Learn how to meditate- Offset anxiety by learning to practice meditation. These are some great beginner tips from Psychology Today. We also love the free app, "The Tapping Solution." Though different than meditation, tapping is a great way to calm the mind during times of stress.
Lift your mood with daily exercise- There are endless free exercise resources you can take advantage of during this time. Taking your dog for a walk or going for a jog or a hike are all great options for both your physical and mental health. Many fitness studios are live-streaming free classes. Check out these options provided by CBS News. Additionally, YouTube has a ton of free fitness classes, including many free yoga videos, which can be exceptionally helpful during stressful times. Sarah Beth Yoga is one of our favorites. Pinterest is also a great resource for easy-to-follow workout routines. Don't have a Pinterest account? Now is the perfect time to sign up. It's free, easy, and filled with tons of ideas for stay-at-home activities.
Binge your favorite TV shows from start to finish- Maybe you'll catch something you didn't catch the first time around (except for "LOST"…no one wants to go down that rabbit hole again). AND, most exciting of all, Netflix is now offering virtual parties with friends where you can watch your favorite shows "together." Amazon Prime is also currently offering free kids' movies and TV shows, with no membership required. Score!
Virtually travel to a far-away land- Triple AAA is offering the opportunity to virtually tour some of the world's most beautiful places. When the quarantine is over, maybe you'll be able to check them off your bucket list in-person.
Try out new recipes- Yes, even the ones that seem complicated that you would NEVER normally take the time to make. You have the time now- why not try something new? Or, for those of you who don't cook much on a regular basis and are looking to keep it simple and stress-free check out these easy recipes to make during quarantine.
Start an online blog or journal in a notebook- Grappling with all of the emotions of a pandemic is TOUGH, we get it. Expressing daily emotions through writing can really help relieve some of that stress. To get started, checkout these free blogging sites for 2020.
Engage in a little self-care- Turn off the news, rest your mind, and take care of yourself. Take a bubble bath, enjoy a hot cup of tea, create at-home "spa" time, go for a hike, the list goes on. We like these 25 self-care tips from Oprah, just disregard any that would violate social distancing, you get the idea.
Learn a new language- What a perfect time to finally learn a new language! Rosetta Stone offers a free, 3-day trial.
Organize EVERYTHING because why not? We never realized how many cupboards, closets, pantries, shelves, etc. needed to be organized, until now. HGTV's Chip and Joanna Gaines offer some great tips
Color- Coloring books aren't just for kids. Pull out the crayons, markers, and colored pencils, unleash some creativity and get to it!
Have a movie/TV show swap- Make a list of your top ten favorite TV shows or movies and share with friends or family. You may just discover a new favorite.
Support local businesses- Craving your favorite treat from a local restaurant but don't feel comfortable ordering takeout? Buy a gift card to use at a future date. This goes for retail shops, your salon, barber, etc. Small businesses need our support now more than ever.
Create a bucket list- Make a bucket list of all the things you want to do and all the places you want to visit when this is all over. Tuck it away somewhere safe and pull it out after the quarantine, checking off each bucket list item one-by-one.
Bring back family game night- Let the family game night fun ensue! Some games, such as Charades, could even be played over the phone with remote friends or family. If it's been awhile since you've played board games and you don't have any sitting around, Amazon has a great selection!
Volunteer your time- Many of us feel the need to help out in any way we can right now, but we just don't know what we can do while also keeping ourselves safe. Luckily, many organizations are offering virtual volunteer opportunities. VolunteerMatch is a great resource and a good place to start.
Pick up your yard- Spring is here and summer is around the corner. Picking up your yard and doing outside projects will make you feel accomplished. Fresh air is good for the soul.
Listen to music- Listen to new music. Listen to old music. Listen to ALL THE MUSIC. Added bonus, music is wonderful for your mental health, as per this article.
Lean on faith- If you are a spiritual person, you might be missing the comradery of going to church. Many church organizations are now offering virtual resources to get their message out. Check in with your church to see what options are available.
Remain grateful- Try and find something you are grateful for each and every day. Say it out loud or write it down. Nothing helps a negative situation more than realizing there are still things to be grateful for.
Keep your mental health in check- These are tough times. Paying close attention to your mental health is so important. If you need help, reach out. Signature Health is offering Telemedicine appointments for counseling (as well as primary care and addiction recovery). Give us a call to schedule an appointment at 440-578-8200 or learn more here. 

----------

Signature Health presents the information in this blog as a resource for our community. It is not intended to replace professional medical advice, to establish a physician-patient relationship, or to endorse any particular entity or service.