COVID-19 Vaccinations
To help end the COVID-19 pandemic and get us back to a more "normal" way of living, a safe and effective vaccine is the most important tool in our toolbox. That's why public health experts have strongly encouraged individuals eligible for a federally authorized COVID-19 vaccine to receive it at their first opportunity.
Phase 1B, Phase 1C and Phase 2 Distribution
Signature Health is a proud provider of the COVID-19 vaccine, for distribution in alignment with Ohio's phased approach. Please note that our supply is extremely limited. It will likely take several weeks or months to accommodate everyone eligible who wishes to be vaccinated through Signature Health.
This dedicated vaccination page is the best place to check for updates on COVID-19 vaccination scheduling and availability. Vaccine doses that Signature Health receives will be distributed by appointment only. We are not able to accept vaccine walk-ins at any of our sites. Because we are experiencing a high call volume to our COVID-19 line (440-578-8203), we ask that you refer to this page first for updates rather than calling.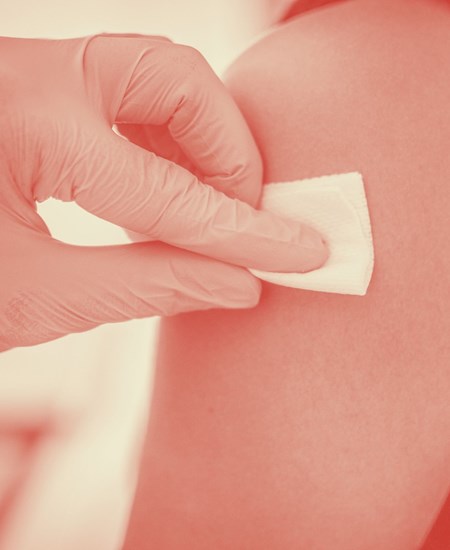 Signature Health offers COVID-19 vaccine clinics for community members who meet Ohio's current eligibility criteria (see below). Eligible individuals can register for an appointment on a first-come, first-served basis through our online scheduling tool.  Because supply is extremely limited, open slots will fill quickly and you may not find any open appointments. Please check back frequently because cancellations get released back to the public.
We are in the process of updating this page to reflect the expanded Phase 1D and Phase 2B eligibility criteria, which will apply to appointments on or after March 11. 
Eligibility Criteria:
Ohioans age 60 or older
Ohioans age 18 or older who have one of these qualifying Phase 1B or 1C medical conditions:

Sickle cell anemia
Down syndrome
 Cystic fibrosis
Muscular dystrophy
Cerebral palsy
Spina bifida
People born with severe heart defects, requiring regular specialized medical care
Phenylketonuria (PKU), Tay-Sachs, and other rare, inherited metabolic disorders
Epilepsy with continuing seizures; hydrocephaly; microcephaly, and other severe neurological disorders
Turner syndrome, fragile X syndrome, Prader-Willi syndrome, and other severe genetic disorders
People with severe asthma, who have been hospitalized for this in the past year
Alpha and beta thalassemia
Solid organ transplant candidates and recipients
Amyotrophic lateral sclerosis (ALS), also known as Lou Gehrig's disease
Bone marrow transplant recipients. These are sometimes also called hematopoietic cell or stem cell transplants, and these patients are undergoing treatment primarily for cancer and certain anemias, and they face an increased risk of severe COVID-19 illness. This group does NOT include the kind of stem-cell injections people might receive for the treatment of orthopedic problems, especially for their knees.
Type 1 diabetes
Pregnancy

Ohioans age 18 and older, who work in certain occupations qualifying under Phase 1C, including childcare services, funeral services, and law enforcement and correction services.

Childcare services: Staff members at childcare centers and pre-kindergarten programs who have regular, ongoing direct contact with children enrolled in these programs.

Administrators, lead and assistant teachers, and substitute teachers enrolled in Ohio's Professional Registry who are currently working in open child care or pre-kindergarten programs.
Licensing specialists employed by the Ohio Department of Job and Family Services or a county job and family services agency.
The program does NOT include parent volunteers, board members, or owners/administrators who do not provide in-classroom support.

Funeral services: This group includes licensed staff and active apprentices in the funeral services industry.

Embalmers/morticians.
Funeral home directors.
Crematory operators.
Apprentices.

Law enforcement and corrections officers

This group includes sworn law enforcement officers and peace officers who have first responder or direct supervisory responsibilities. These individuals must be active duty, working a regular minimum of 20 hours a week. Eligibility does not include retired, "special," or reserve officers.

Police officers.
Sheriff's deputies.
Ohio State Highway Patrol troopers.
Special jurisdiction officers: Other state or federal enforcement officers such as Ohio Department of Natural Resources (ODNR) enforcement staff, pharmacy board investigators, BCI agents, state fire marshal investigators, federal transportation security officers, and other federal law enforcement officers who do not have access to vaccination from federal sources.

Corrections staff: Eligible are corrections staff, including probation and parole staff, who provide direct services to an adult or juvenile inmate or court-supervised individuals.
Firefighters: Individuals who have a valid active firefighting certificate in the State of Ohio who are active members or employees of a recognized fire department. This does not include retired, emeritus or reserve individuals.
Attention K-12 Teachers and School Staff
Please do not book a vaccination appointment through Signature Health. School districts will have a vaccination provider partner who will administer vaccinations to their staff.
Attention Community Members with a Developmental or Intellectual Disability
County boards of developmental disabilities will reach out to you to coordinate vaccination if you are already receiving services from the board and it knows that you qualify. If you have not been contacted, or if you do not receive services through a board of developmental disabilities, you must reach out to the board in your county to coordinate your vaccination. Here are links to the boards in Cuyahoga County, Lake County, Ashtabula County.
If You Are an Established Signature Health Patient
We are in the process of reaching out to our established patients who meet eligibility criteria to schedule vaccinations, as supply allows.

We appreciate your patience as we work through the complex process of getting vaccines out into the communities we serve.
COVID-19 Vaccine Resources/FAQs
We understand that our community has many questions about COVID-19 vaccine safety and its effectiveness, as well as how and when it will be available to the public. Here are resources: