COVID-19 Vaccinations
To help end the COVID-19 pandemic and get us back to a more "normal" way of living, a safe and effective vaccine is the most important tool in our toolbox. That's why public health experts have strongly encouraged individuals eligible for a federally authorized COVID-19 vaccine to receive it at their first opportunity.
Phase 1B Distribution
Signature Health is a proud provider of the Moderna COVID-19 vaccine, for distribution in alignment with Phase 1b of Ohio's approach. Please note that our supply is extremely limited. It will likely take several weeks or months to accommodate everyone who wishes to be vaccinated through Signature Health as part of Phase 1b.
This dedicated vaccination page is the best place to check for updates on COVID-19 vaccination scheduling and availability. Vaccine doses that Signature Health receives will be distributed by appointment only. We are not able to accept vaccine walk-ins at any of our sites. Because we anticipate a high call volume to our COVID-19 line (440-578-8203), we ask that you refer to this page first for updates rather than calling.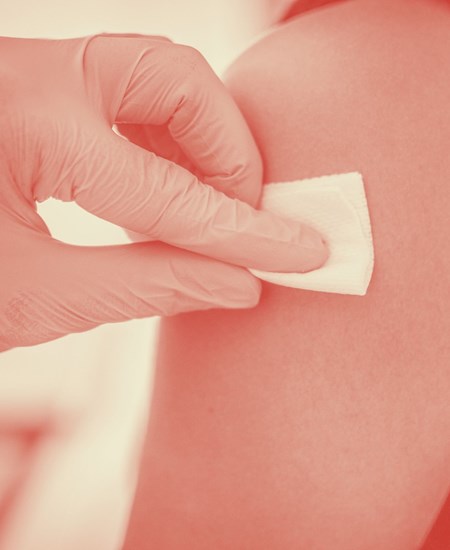 Now Scheduling Vaccines for Ohioans 75+
If you are NOT an established Signature Health patient: Signature Health is offering COVID-19 vaccine clinics for community members who meet eligibility criteria for Phase 1b. At this time, we are scheduling appointments for community members 75 years of age and older. Eligible individuals can register for a spot on a first-come, first-served basis through our online scheduling tool. Because supply is extremely limited, please check back frequently for the latest information on open slots.
If You Are an Established Signature Health Patient
We are in the process of reaching out to our established patients who meet phase 1b eligibility criteria to schedule vaccinations, as supply allows.
We appreciate your patience as we work through the complex process of getting vaccines out into the communities we serve.
COVID-19 Vaccine Resources/FAQs
We understand that our community has many questions about COVID-19 vaccine safety and its effectiveness, as well as how and when it will be available to the public. Here are resources: