Coronavirus Updates and Resources
Coronavirus (COVID-19) Updates and Resources. Please check back often for updates.  For your convenience, we are now offering telemedicine.  Keep your appointment in the comfort of your own home.  We have a coronavirus hotline open to anyone. Nurses are available Mon-Fri 9-5. 440-578-8203
COVID-19 Testing Criteria
COVID-19 testing continues to operate smoothly at our Ashtabula, Willoughby, and Maple Heights locations.  Our testing criteria is continuously evaluated and updated by Dr. Hoehnen and Dr. Wagner.  Currently, testing is available to individuals with symptoms for COVID-19, with priority given to the following situations: 
Those working in healthcare and/or congregate living settings
Residents of congregate living settings
First responders/public health workers
Those age 65 and older and/or with underlying chronic health conditions
How We are Keeping Our Offices Safe
As our offices maintain open, Mon-Fri from 8-5, we want to ensure your health and safety maintains our top priority.
Temperature screening at the door will continue for employees and patients entering the building.
Social distancing - waiting rooms will have seating at 6 ft. apart.
Limiting visitors - only patients and essential caregivers, such as parents or legal guardians, will be in the building.
Frequently disinfecting high-tough surfaces, such as door handles and countertops.
All Signature Health employees will continue to wear masks.
All visitors will be asked to continue to wear masks.
Continued telemedicine (video and phone) visits.  If you would like to receive services from the comfort of your own home, we will continue to provide telemedicine appointments.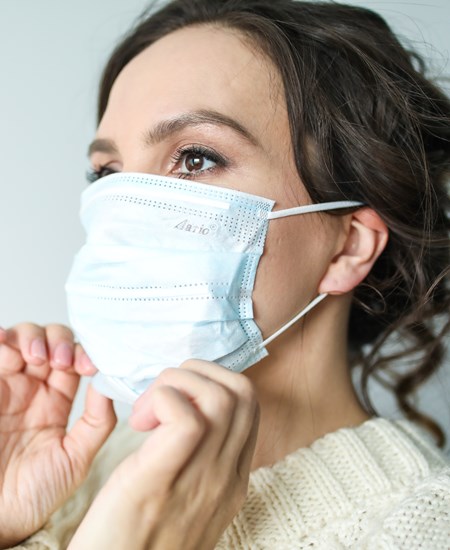 Patient Coronavirus Updates:
If you are a Signature Health patient and experiencing coronavirus symptoms, please call the hotline before coming into the office. The hotline number is 440-578-8203.  Symptoms include cough, fever, or shortness of breath. Not sure? That's OK.  Call us anyway.  We have nurses available to answer your questions.
Coronavirus testing is now available at our Ashtabula and Willoughby locations, by appointment only.
Due to coronavirus, we are changing the hours of operation for our sites to 8am-5pm for any patients that may still need to come into the office to receive care. Our providers will still offer extended evening hours for telehealth or telephone appointments.
To slow the spread of COVID-19, it is requested that all patients and visitors bring their own cloth face covering and wear it while inside the Signature Health facility.  Instructions for making a cloth face covering with commonly available household items can be found here.
During in-person visits, we are limiting guests to essential caregivers or parents/guardians.
Our counseling, psychiatry, primary care, and infectious disease appointments will be offered by telehealth or by telephone. All you need to attend a telehealth appointment is a high speed internet connection and either a computer with a webcam or a smartphone. Please give us a call to schedule a telehealth or telephone visits at 440-578-8200. We will see patients for in-person visits in office only when clinically necessary.
If you participate in group therapy, your group leader will be reaching out to you with information on how to participate. If you are unable to participate in telegroup appointments, your group leader can offer you individual counseling sessions instead.
If you have a prescription at our pharmacy, we offer medication mailing services, delivery, and curbside pick-up at all of our locations. Please contact the pharmacy where you normally pick up your medications to switch to receiving your prescriptions by mail or by delivery.
The cash price for COVID-19 testing is $69.00. This testing is covered by most insurance plans at no cost to the patient and Signature Health will not charge any patient for this testing. This price is being published as required by Section 3202(b) of the CARES Act.
What are the Symptoms of Coronavirus?
Cough
Fever
Shortness of breath / difficulty breathing
We Provide COVID-19 Testing at 3 Locations
Ashtabula
4726 Main Ave.
Ashtabula, OH 44004
Willoughby
38882 Mentor Ave.
Willoughby, OH 44094
Maple Heights
21100 Southgate Park Blvd.

Maple Hts., OH 44137
What should I do if I'm experiencing symptoms?
Stay home if you are experiencing mild symptoms. The majority of people experiencing coronavirus will have mild symptoms and will not need to see a doctor.
Call your primary care provider. Your primary care provider will give you more information about when and where to seek in-person care. If you are experiencing symptoms, please do not come into the office unless your medical provider directs you to.
Call before you come in. If you have an appointment at Signature Health and you are experiencing symptoms, call before you come into the office to let us know.
What can I do to help prevent the spread of Coronavirus?
Take every day preventative actions to help stop the spread of germs  

Including:
Avoid close contact with sick people – a distance of at least 6 feet is recommended
Stay home if you have a flu-like illness
Cover your nose and mouth with a tissue or your elbow when you cough and sneeze
Wash your hands often with soap and water for at least 20 seconds – the length of time it takes to sing Happy Birthday twice
If soap and water are not available, use an alcohol-based hand rub
Clean frequently touched surfaces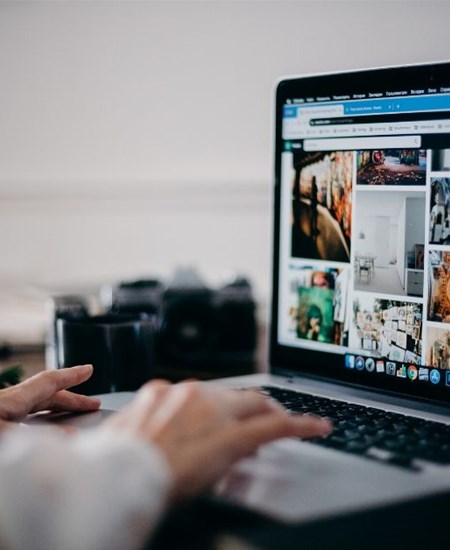 Resources
How to recognize symptoms of Coronavirus:
Tips to stop the spread of infection:
Coronavirus resources in different languages:
Household preparedness checklist:
Instructions for patients asked to remain at home:
Blog post including tips to de-stress:
We now have a COVID-19 Nurse Hotline 440-578-8203 available for established patients of Signature Health. Nurses are available Mon-Fri 9-5 to answer your coronavirus-related questions. If you are interested in becoming a patient of Signature Health, please call 440-578-8200 to schedule an appointment today.

For all additional questions or concerns regarding COVID-19 (Coronavirus), check back regularly on this webpage or refer to the Centers for Disease Control, the Ohio Department of Health, or the World Health Organization.