Coronavirus Updates And Resources
At Signature Health, the safety of our patients, visitors and staff is a top priority. We are constantly monitoring COVID-19 developments and relying on the guidance of trusted sources—like the Centers for Disease Control and Prevention (CDC) and the Occupational Safety and Health Administration (OSHA)—to evolve our protocols.  
For many of our services, patients can choose whether to receive care in-person at the office, or connect with their provider over video chat from the comfort of home. If you are coming in for an appointment, or accessing Signature Health's walk-in services, here is what you need to know: 
If you are experiencing COVID-like symptoms (e.g., fever or new cough, shortness of breath, or lack of taste or smell), or if you have tested positive for COVID-19 within the past 10 days, call the main number of the office where your appointment is scheduled, before coming in.
Masks with ear loops are required for all patients and visitors (aged 2 or older), regardless of vaccination status. Facial coverings without ear loops such as bandanas or gaiters are not permitted. If you arrive without an ear loop mask, one will be given to you to wear while at the office.

You will be screened for COVID-19 symptoms at check in. 

Our waiting areas and group therapy rooms allow for physical distancing.

 

Only patients and essential caregivers, such as parents or legal guardians, are permitted in the building.

 

We frequently disinfect high-touch surfaces, such as door handles and countertops.

 
For video/telehealth appointments, all you need is a high-speed internet connection and either a computer with a webcam or a smartphone. Call 440-578-8200 to schedule.  
Signature Health pharmacies offer in-person pick up, mailing services and delivery.
For more information on COVID-19 vaccinations, click here.
N95 Mask Availability through the HRSA Program
COVID-19 In-Office Testing
Due to limited supply and resources, at this time Signature Health is only able to offer in-office, PCR testing to established patients OR individuals planning to become established patients. Please note:
In-office COVID-19 testing is by appointment only.
Patients will need to have a visit with a provider, who may recommend testing due to symptoms or exposure.
We cannot accommodate testing requests for travel purposes.
COVID-19 testing for patients who qualify is available in Ashtabula, Painesville, Willoughby, Beachwood, and Maple Heights.
If you are a patient seeking PCR testing, please call 440-578-8200, Monday through Friday between the hours of 7:30 a.m. and 5 p.m.
The cash price for in-office COVID-19 testing is $69.00. This testing is covered by most insurance plans at no cost to the patient, and Signature Health will not charge any patient for this testing. This price is being published as required by Section 3202(b) of the CARES Act.
Through our pharmacies, Signature Health is offering free, rapid, at-
home COVID-19 tests (
BinaxNOW) for pick up. To learn more about this Ohio Department of Health program, visit the ODH website. If you pick up an at-home BinaxNOW test, a user guide is available here. 
Here is a summary of which Signature Health pharmacies have at-home COVID-19 tests available for pick up at this time. We will update this information as our inventory changes, so please check back frequently. Masks with ear loops are required for all patients and visitors (aged 2 or older), regardless of vaccination status. Facial coverings without ear loops such as bandanas or gaiters are not permitted.
If the chart below indicates a site has tests available, you can pick up at the pharmacy window between 8:30am-4:30pm, Monday - Friday.
| | | | |
| --- | --- | --- | --- |
|  Location |  Address |  Phone | Rapid COVID-19 At-Home Test Availability |
|  Ashtabula |  4726 Main Ave, Ashtabula OH 44004 | 440-261-9200 |  OUT OF STOCK |
|  Beachwood |  24200 Chagrin Blvd Beachwood OH 44122 | 216-453-2581 | OUT OF STOCK |
|  Lakewood |  14701 Detroit Ave Ste 620 Lakewood OH   44107 | 216-273-3112 | OUT OF STOCK |
|  Maple Heights |  21100 Southgate Park Blvd Maple Hts OH   44137 | 216-395-1060 | OUT OF STOCK |
|  Willoughby |  38882 Mentor Ave Willoughby OH 44094 | 440-954-3333 |  OUT OF STOCK |
What are the Symptoms of Coronavirus?
Cough
Fever
Difficulty breathing
We Provide COVID-19 Testing at 5 Locations
Ashtabula
4726 Main Ave.
Ashtabula, OH 44004
Painesville
462 Chardon St.
Painesville, OH 44057
Willoughby
38882 Mentor Ave.
Willoughby, OH 44094
Beachwood
24200 Chagrin Blvd.
Beachwood, OH 44122
Maple Heights
21100 Southgate Park Blvd.
Maple Hts., OH 44137
What should I do if I'm experiencing symptoms?
Stay home if you are experiencing mild symptoms. The majority of people experiencing coronavirus will have mild symptoms and will not need to see a doctor.
Call your primary care provider. Your primary care provider will give you more information about when and where to seek in-person care. If you are experiencing symptoms, please do not come into the office unless your medical provider directs you to.
Call before you come in. If you have an appointment at Signature Health and you are experiencing symptoms, call before you come into the office to let us know.
What can I do to help prevent the spread of Coronavirus?
Take every day preventative actions to help stop the spread of germs  


Avoid close contact with others
Inside your home: Avoid close contact with people who are sick. If possible, maintain 6 feet between the person who is sick and other household members.
Outside your home: Put 6 feet of distance between yourself and people who do not live in your household. Remember that some people without symptoms may be able to spread virus.
Cover your mouth and nose when around others
Masks help prevent you from getting or spreading the virus.
You could spread COVID-19 to others even if you do not feel sick.
Everyone ages 2 and older should wear a mask in public settings and when around people who do not live in your household.
Wash your hands often
Use soap and water for at least 20 seconds especially after you have been in a public place, or after blowing your nose, coughing, or sneezing.
If soap and water are not readily available, use a hand sanitizer that contains at least 60% alcohol. Cover all surfaces of your hands and rub them together until they feel dry.
Monitor your health daily
Follow CDC guidance if symptoms of COVID-19 develop, including staying home if you are sick.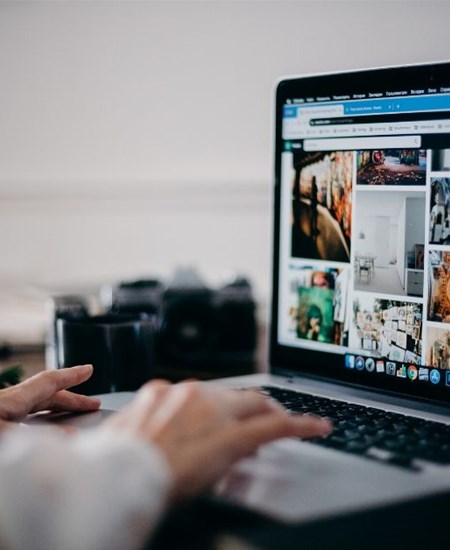 Resources
How to recognize symptoms of Coronavirus:
Tips to stop the spread of infection:
Coronavirus resources in different languages:
Household preparedness checklist:
Instructions for patients asked to remain at home:
Blog post including tips to de-stress: