Couples Counseling
Couples counseling will help you and your partner work through conflicts as a team to improve your relationship. 
Couples counseling attempts to recognize and resolve conflicts in a relationship. The goal of couples counseling is to improve, rebuild, and strengthen a relationship. Sometimes couples will make a thoughtful decision to part ways. For couples counseling to work, both parties need to be invested and willing to take part.
Schedule an Appointment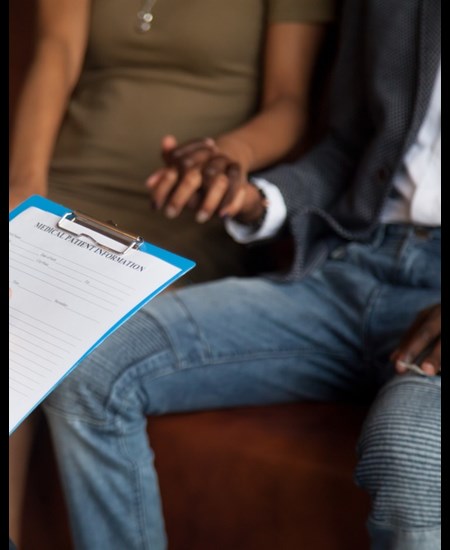 What can I expect during a couples counseling session?
During a session, the counselor usually starts off by getting each person's point of view about the relationship's issues. 
The counselor may act as a mediator in an attempt to re-frame what each person is saying. This helps each person in the relationship to better understand each other.
During couples counseling, most of the "work" happens outside the office. Couples are often given homework that attempts to build trust and commitment.
This also helps the couple get to know each other, creating fondness and admiration. This process also helps couples turn toward each other and work toward a common goal.
What should I bring to my first appointment?
Please bring your ID, insurance card, social security number of the patient, custody document (if applicable), and a current medication list. If you do not have insurance or if you have private insurance, please bring a proof of income (last 2-3 pay stubs, a bank statement, SSI Award Letter, or letter of support if no other proof is available), and a proof of residency (a piece of government issued mail such as a cell phone bill, utility bill, or bank statement). Please note, if you don't have any of these documents, let us know and we will do our best to work with you.
How long does couples counseling last?
Couples counseling is, on average, 12-24 sessions in length. The sessions usually occur over a span of 6-12 months. This varies depending on your specific treatment plan recommended by your counselor.
What health insurance do you accept?
Signature Health accepts Medicaid and Medicare. Many plans have a Medicaid version and a non-Medicaid version, so be sure to identify which you have. We also offer a sliding scale fee schedule for those who qualify. If you have private insurance, we would love the opportunity to provide your care. While we do not accept private insurance, you can apply for our sliding scale. This means payment is based on your income. Payment is due at the time of service. We will also give you information needed to submit claims to your own insurance company.
Where can I get couples counseling?
Couples counseling is available at all Signature Health locations. 
When should I seek couples counseling?
Couples should consider counseling when there is a constant breakdown in communication. Poor communication, arguing, feeling like there is no connection, trouble managing conflict, emotional and physical intimacy problems, and lack of trust are all examples of why couples might seek counseling.