12 Things You Should Know about the COVID-19 Vaccine
Posted on: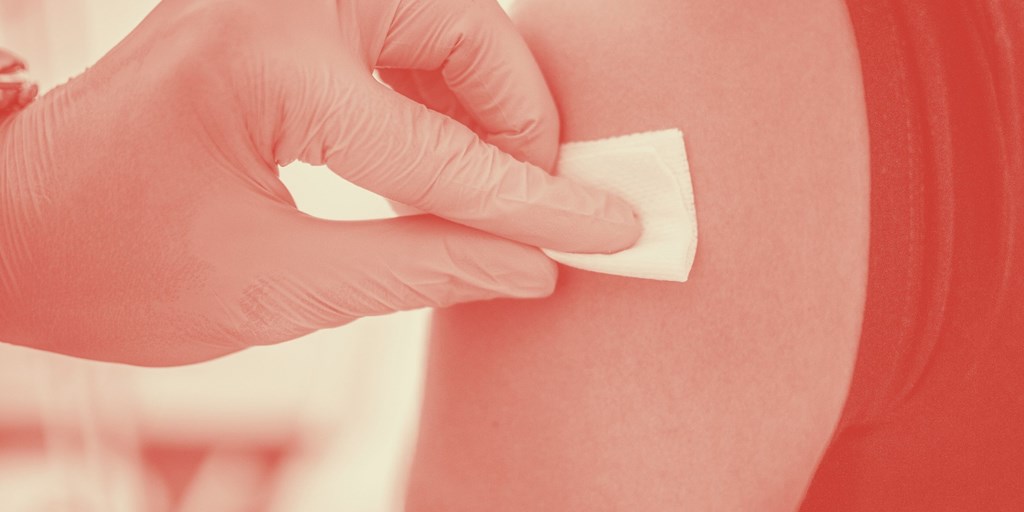 With so much information flying around about how, when and why to get vaccinated for COVID-19, we've pulled together some key points from the Centers for Disease Control and Prevention (CDC) and the Ohio Department of Health (ODH). While getting a COVID-19 vaccine will not be mandatory, experts from across the nation's public health system urge that a safe and effective vaccine is the best tool to slow the spread of COVID-19, protect our communities and save lives. Having a large portion of Ohioans vaccinated will help prevent serious hospitalizations and death, and will allow Ohioans to get closer to a sense of normalcy. Please use this information in your decision-making process and in important conversations with your loved ones about getting vaccinated.
WHAT
1. TWO AUTHORIZED VACCINES: In the United States, two COVID-19 vaccines have been granted emergency use authorization (EUA) from the Food and Drug Administration (FDA). These vaccines, manufactured by Pfizer-BioNTech and Moderna, began arriving in Ohio in December 2020. The goal of these COVID-19 vaccines is to teach our immune systems how to recognize and fight the virus that causes COVID-19 (learn more). Other vaccines are also in development.
2. TWO DOSES: Unlike the flu vaccine, both authorized COVID-19 vaccines require two shots, given a certain number of days apart. Unfortunately, vaccines for the flu, measles or other diseases will NOT protect you against COVID-19.
3. PRECAUTIONS: Even after being vaccinated, it is important to continue wearing a mask and practicing social distancing. These prevention measures coupled with the vaccine will provide the best protection from COVID-19. Not enough is known about whether or not you can still carry the virus and spread it to others after being vaccinated.
WHY
4. IT'S SAFE. The COVID-19 vaccine development process included several steps similar to what was used to create other vaccines that you have likely received, such as the flu or measles vaccine. There have been no shortcuts in the vaccine development process. The FDA and independent medical experts ensure every detail of these COVID-19 vaccines is evaluated. Evidence shows that the authorized COVID-19 vaccines are safe, with no serious safety concerns observed.
5. IT'S EFFECTIVE. Evidence shows that COVID-19 vaccines work to prevent COVID-19 and decrease the severity of illness. The Pfizer-BioNTech vaccine was 95% effective, and the Moderna vaccine was 94% effective in phase 3 clinical trials with more than 70,000 participants between the two studies.
6. SIDE EFFECTS ARE USUALLY MINIMAL. The most common side effects include fatigue, headache, soreness or redness at the injection site, and muscle or joint pain—nothing that should prevent you from getting vaccinated to protect yourself and your loved ones. These symptoms are normal and are a sign that the body is building immunity. None of the vaccines currently in development in the U.S. use the live virus that causes COVID-19. The vaccine will not give you COVID-19, and the vaccine will not cause you to test positive for COVID-19.
7. NO OR LOW COST. The federal government is committed to providing free or low-cost COVID-19 vaccines. Some providers may charge a fee to administer the shots that is either covered by most insurance plans or refundable for those who are uninsured.
WHEN and WHO
8. A PHASED APPROACH: At first, there is a limited number of vaccine doses available. As supply increases, more Ohioans who want to receive the vaccine will have access to it. Providers will first give doses to certain critical groups who are most at risk (see who is included in Phase 1a and Phase 1b). Here's an overview of phases 1-4.
9. WHAT ABOUT KIDS?: Children are not yet eligible to receive COVID-19 vaccines. The Pfizer-BioNTech vaccine is currently recommended for patients age 16 and up, and the Moderna vaccine is currently recommended for patients age 18 and up. Additional clinical trial data is being gathered.
10. WHAT IF I'M PREGNANT? The two vaccines currently available have not been tested in pregnant women, so there is no safety data specific to use in pregnancy. However, pregnant women may choose to be vaccinated. There is also no data on the safety of COVID-19 vaccines in lactating women or on the effects on the breastfed infant or on milk production/excretion. The CDC states that people who are breastfeeding and are part of a group recommended to receive a COVID-19 vaccine, such as healthcare personnel, may choose to be vaccinated.
11. WHAT IF I'VE HAD COVID-19? Public health experts recommend that COVID-19 vaccination be offered regardless of whether a person has already been infected with COVID-19, as it is unknown how long individuals who have recovered will be protected from the virus. However, anyone currently infected with COVID-19 should wait to be vaccinated until after their illness is resolved and after they have been released from isolation.
WHERE
12. For Phase 1A, hospitals, local health departments and health systems are responsible for distributing vaccines to the critical audiences. For long-term care/nursing home residents and staff, the federal pharmacy distribution program, administered by CVS, Walgreens, PharmScript, and Absolute Pharmacy, is responsible for distribution. For Phase 1B, vaccine providers in Ohio are searchable here including Signature Health. Please visit our vaccine page for updates on availability and scheduling.
---
Signature Health presents the information in this blog as a resource for our community. It is not intended to replace professional medical advice, to establish a physician-patient relationship, or to endorse any particular entity or service.