Supply Times
If you are already a patient and it is time for more birth control pills, vaginal rings, or another hormone shot, there are dedicated days/times for each of our locations in Painesville and Ashtabula when you can get your supplies. An appointment is not required, but there may be a short wait while our providers are serving other patients. Please bring your method of payment (cash, check, Visa or Mastercard).
Clinic Locations
Signature Health's Sexual and Reproductive Health program sees patients in two locations. Interpretation services are available.
Signature Health Painesville
54 S State St., Painesville, OH, 44077
Program hours:       
Monday & Thursday: 10:30 a.m. to 7 p.m.
Tuesday, Wednesday, Friday: 8:30 a.m. to 5 p.m.   
Call (440) 352-0608 to make an appointment or learn more.
Signature Health Ashtabula – Sexual and Reproductive Health
510 W. 44th St., Ste. 2, Ashtabula, OH 44004
Program hours:
Monday: 10:30 a.m. to 7 p.m.
Tuesday & Thursday: 8 a.m. to 4:30 p.m.      
Clinic appointments are not scheduled on Wednesdays or Fridays, but the phone is answered.                     
Call (440) 992-5953 to make an appointment or learn more.
This clinic will be moving to Signature Health's main Ashtabula office on Main Ave., likely in late 2022. Check back for updates.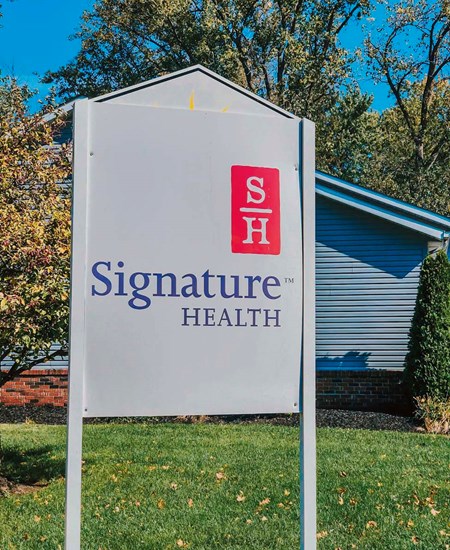 This organization is supported by the Health Resources and Services Administration (HRSA) of the U.S. Department of Health and Human Services (HHS) as part of an award totaling $1,372,037 with 98.1% financed with non-governmental sources. The contents are those of the author(s) and do not necessarily represent the official views of, nor an endorsement, by HRSA, HHS, or the U.S. Government. For more information, please visit HRSA.gov.