Everything you need to know about the flu this season
Posted on: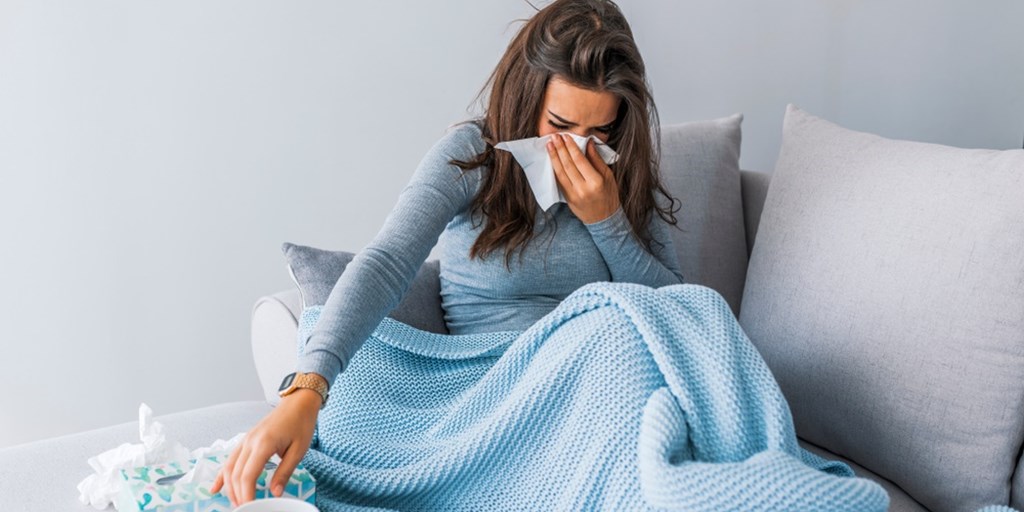 It's that time of year again! The time of year where cold and flu viruses seem to explode, parents run around making last-minute arrangements for their kids' sick days, and we're all extra cautious about washing our hands a little longer than we normally would.
That's right. It's officially flu season. We understand that this time of year can be challenging and even dangerous for higher risk individuals such as children under the age of 5, the elderly population, and those with chronic health conditions. So, we sat down with our Director of Primary Care, Dr. Todd Wagner, to bring you some helpful tips regarding this year's flu season. Check out the video with additional tips below!
Tips to avoid getting the flu:
Get the flu shot. Getting vaccinated is the single most important thing you can do to avoid getting the flu this season. We recommend patients get the flu shot starting in October, but it's never "too late" to get the shot. Flu season starts in November, peaks in January and February, and cases have even been reported into the month of May. If you live in the Northeast, OH, area, stop by and see us to get yours today! We also do free flu shots for children.
Wash your hands thoroughly, and more often! The flu can be spread indirectly. For example, if someone coughs in their hand and opens the microwave door in your lunch room, and then you touch the microwave door, you could be at risk. It's especially important to wash your hands before or after eating, after coughing (if you can remember, it's best to not cough directly into your hands), and of course after using the restroom.
Minimize touching your face. Germs can easily spread by touching your eyes, nose, or mouth- and most of us do this without even realizing it. Try and be extra conscious to avoid this area, especially during flu season.
Disinfect common surfaces. Viruses that cause the cold and flu can live on common surfaces such as phones, door knobs, countertops, computer keyboards, etc. for up to 72 hours.
Common symptoms to watch out for
The flu usually comes on quickly and feels more severe than the common cold. Watch out for these symptoms:
Muscle aches
Fatigue (tiredness outside of the normal)
Headache
Sore throat
Fever
Runny or stuffy nose
Some, especially children, may experience nausea, vomiting, or diarrhea
What to do if you come down with the flu
If you are experiencing signs or symptoms of the flu, call your primary care provider right away. It's especially important for those with chronic health conditions such as asthma, COPD, or diabetes, to get treated right away.
Stay home and rest. The best thing you can do for your body to recover from the flu is to rest and get as much sleep as you can.
Drink extra fluids. It's easy to get dehydrated when suffering from the flu. Getting extra liquids rehydrates you and cleanses your system of toxins.
Wash your hands some more! Remember, when you have the flu, you are contagious to others. It's important to wash your hands often to prevent the flu from spreading.
Signature Health's primary care department offers treatment for common cold and flu viruses. If you are feeling like you may have the flu, schedule an appointment, or stop by to be seen during our walk-in hours.

----------

Signature Health presents the information in this blog as a resource for our community. It is not intended to replace professional medical advice, to establish a physician-patient relationship, or to endorse any particular entity or service.