Signature Health Welcomes John Nisky as Chief Behavioral Health Officer
Posted on: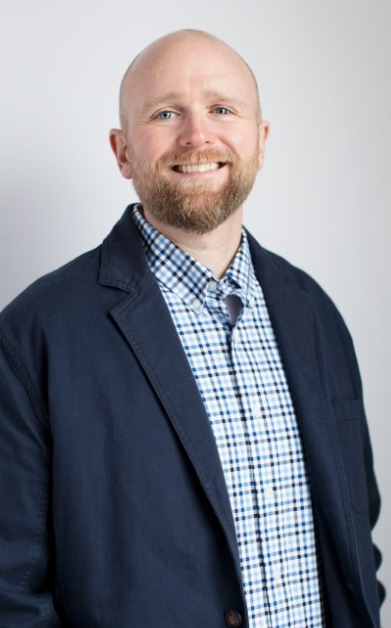 (Mentor, OH): Signature Health is excited to announce the addition of John Nisky, LPCC-S, as the organization's first Chief Behavioral Health Officer. In his role, John will be responsible for the direction, administration, coordination and integration of systems, activities and initiatives that drive the achievement of quality outcomes for patients and their families whose lives are affected by mental health and substance use disorders.
As a member of the senior leadership team, he will contribute to innovative strategies to optimize operational efficiencies while developing and nurturing productive partnerships with a broad stakeholder base. In addition, he will provide direct oversight of behavioral health program development, and ensure effective services are provided to Signature Health's entire patient population with a strong focus on quality, efficiency, and superior patient experience.
"I am beyond excited to be part of the Signature Health team and to be part of an organization that is able to make an immediate and long-term impact on the physical and behavioral health conditions that plague the patients we serve," said John Nisky. "I am especially eager to collaborate with our clinicians and partners to improve patients' quality of life and prevent premature deaths from treatable health conditions."
"John brings a wealth of expertise to Signature Health, with more than 20 years of experience in behavioral health roles at both provider and payer organizations," said Libbie Stansifer, MD, Signature Health's Chief Clinical Officer. "His leadership and passion for underserved populations will position our organization well to help patients realize their highest potential—in a welcoming, inclusive and evidence-based environment."
John's career in behavioral health began working with children in residential treatment. He then went on to become a Clinical Supervisor with Cenpatico, serving Buckeye Community Health Plan; the Director of Outpatient Services with Bellefaire JCB; and the Enterprise Director of Behavioral Health Payment and Reimbursement Strategy and Ohio Senior Director of Behavioral Health with CareSource.
About Signature Health
Founded in 1993, Signature Health is a Federally Qualified Health Center (FQHC) that wants people to realize their highest potential. Through mental health, addiction recovery, primary care and infectious disease services for patients of all ages, Signature Health serves more than 32,000 individuals annually at nine outpatient and residential locations in Ashtabula, Cuyahoga and Lake counties. Committed to becoming the most respected integrated behavioral health organization in the country, Signature Health increases access to care through telehealth, walk-in hours, evening appointments, transportation support, on-site laboratories, and on-site pharmacies with free mailing and delivery options. For more information, visit SignatureHealth.org or call 440-578-8200.
Media Contact: Allie Morana, amorana@shinc.org, 440-487-0584